Ed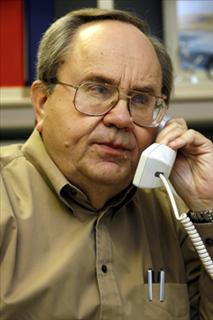 I get asked by a lot of people how I got into this line of work — helping people with disabilities is something I have spent decades doing. I'm a senior claimant representative at Allsup, and I'm proud to count up my experiences. I worked for 27 years with the Missouri Disability Determination Service (DDS), as assistant district supervisor and quality assurance specialist, and 10 more years at Allsup. While at the DDS, I became an expert on the ins-and-outs of the Social Security Disability Insurance program. I've taken my experience with the SSDI application, adjudication and review process and used it to make life easier for thousands of people and their families.
It doesn't seem that long ago that I was in college and considering what direction I might take with my work. To know that I have helped thousands of people to get their SSDI benefits and, in some cases, literally save their lives—it's one of the best feelings in the world.
I've heard so many stories from people who have experienced the worst health issues and worst times in their life—and turned to Allsup to help them get to a better place. We do make things better. Applying for and receiving SSDI benefits is not an easy process. That's why I'm here, to help carry the burden for our customers.
I do the heavy lifting, focusing on their SSDI claims, getting the evidence to prove the case and reach a decision as quickly as possible. This means our customers can focus on other important things, like reclaiming their lives.